Latest News
Details
Eerie sounds, passionate rhythms, and a journey through the shadowy realms of music await you on the first physical compilation from darkTunes Music Group!
Immerse yourself in the dark, captivating atmosphere of darkTunes, the fastest-growing Gothic, Metal, and Alternative music label from Heidelberg, Germany, founded in 2013. With an impressive roster of around 50 talented bands under contract, darkTunes has carved out a strong name for itself in the scene.
This exclusive 2-CD digipack compilation is an audiovisual journey that will transport you into two fascinating sonic worlds. On the first CD, electronic soundscapes await you, captivating you with hypnotic beats and synthetic textures. Here, you'll find innovative artists and impressive sound designs that represent the future of electronic music. From Darkwave, Industrial, Darkpop, Electropop, Dark Electro, to EBM, there's something for everyone.
On the other hand, the second CD is for those who love the smoky sound of guitars and the raw energy of Metal and Alternative music. With powerful riffs, intense growls, and clean vocals, these bands offer unforgettable headbanging anthems. In total, 37 bands are featured on these two CDs, each with their own stories to tell, worlds to create, and emotions to convey (click HERE to see the tracklist). This compilation pays homage to the diversity and creative power that darkTunes Music Group has to offer.
Embark on a journey through the dark and captivating sounds of darkTunes Music Group that will enchant you. Dive into the world of music that illuminates the darkness and awakens the senses. Get your 2-CD digipack compilation now and experience the future of the Gothic, Metal, and Alternative music scene!
You will get this compilation for free in each order over 15€ (excl. shipping costs)
 ⭐ BUY THE COMPILATION 👉 https://darkmerch.com/darktunes-music-group-compilation-lim-2cd-digipac.html
⭐ GET THE COMPILATION FOR FREE (order what you want for 15€ or more) 👉 https://www.darkmerch.com
Details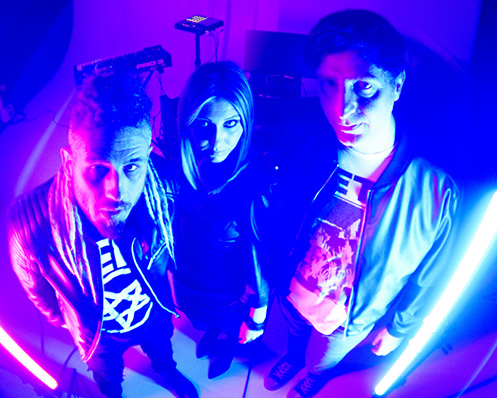 Get ready to dive into a captivating world of electrifying sound with YUZNA's new album "All Your Love Ain't Worth A Penny"! This cheeky Electropop Punk band from Italy has truly outdone themselves with this new release. With seven dynamic tracks, YUZNA delivers a fusion of punk rock and electronic beats that will leave you dancing and singing along. The album is a rollercoaster drive, between emotional depth and powerful songs that explores themes of love, loss and addiction. YUZNA's new mini album "All Your Love Ain't Worth A Penny" is an unmissable addition to any music lover's collection. So get ready to be swept away by the electrifying sound of YUZNA and let the music take you on a wild ride.
OUT NOW as DOWNLOAD & STREAM 👉 https://bfan.link/penny
Details
Delve into the depths of desire and secrecy as DANCE MY DARLING's new single "Criminal" explores the intricate web of emotions that bind us. The song's poetic narrative paints a vivid picture of passion, entwined with the darker threads of guilt and longing.
This darkwave hit resonates with a poignant elegance as haunting lyrics entwine with melodies that evoke a sense of otherworldly nostalgia. With each note, you'll find yourself drawn deeper into the enigmatic atmosphere the band effortlessly crafts.
"Criminal" is more than just a song—it's an experience, a journey into the heart of human complexities. Allow yourself to be entranced by the delicate harmonies and emotional resonance that DANCE MY DARLING expertly conjures.
Stream and download now on:
Details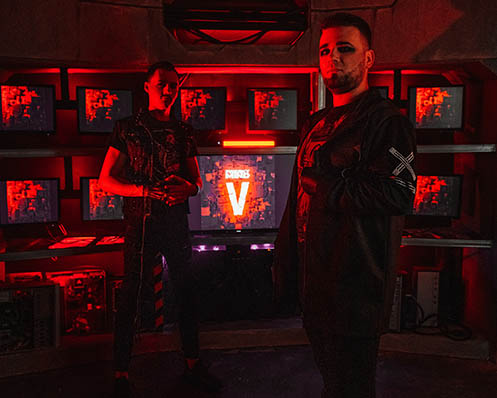 FREAKY MIND are back with a powerful multi-genre release. The "Get Undressed EP" contains futurepop, synthwave, synthpop, industrial rock and even post rock!
The "dark" scene has not seen such experiments for a long time! In addition to cool remixes from Mental Discipline, mnstrgry, Mutator Prime, Luminis Insigne and iskin, the release will delight listeners with a new track Scorn, as well as a metal version of Dependence and an acoustic version of We Bury Our Hate.
Get this banger now on 👉 https://bfan.link/getundressed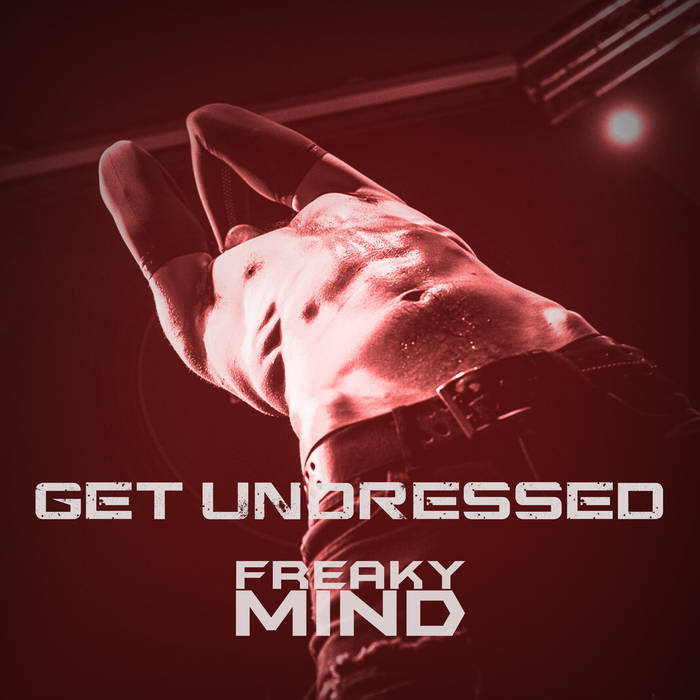 PS: A lot of love goes to the family and friends of Svetlana Kovalenko who shot the cover photos on the singles and the EP and who past away...
Details
 🔥THE BATTLE OF METAL VOL.8 COMPILATION🤘
Are you in a metal band? ☞ WE WANT YOU!
We are looking for great metal tracks of all subgenres (e.g. Death, Black, Industrial, Thrash, Viking, Groove, Power, Metalcore, Nu-Metal) for our new compilation "The Battle of Metal Vol.8" Send us your best track to 👉 This email address is being protected from spambots. You need JavaScript enabled to view it. (.mp3 or .wav file as download link, no streaming links!)
 📅 DEADLINE: Friday the 13th of October 2023 (11:59 pm CET)
 The sampler will be distributed and promoted by darkTunes in more than 300 mp3 stores and streaming services worldwide. You'll get slots in our Spotify metal playlist with more than 12k subscribers too and the compilation will be teased on our Youtube channel with 143k subscribers - Thousands of metal heads all over the world will listen to your banger! We are excited to hear your sound! Horns up and let's fight! 🤘