Latest News
Details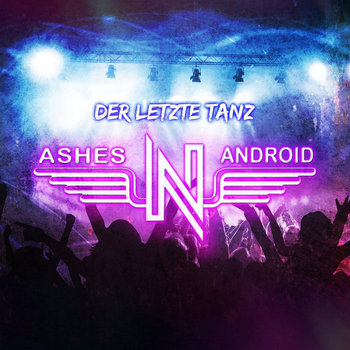 Introducing "Der letzte Tanz" - the captivating new single by ASHES'N'ANDROID!
Have you ever truly embraced your essence? Have your desires pushed you to the edge? "Der letzte Tanz" becomes your prayer, a heart filled with pride and gold. Experience a sonic explosion as light dissolves into white smoke, immersing you in a sea of body shadows. The pulsating bass builds towering waves, teasing you with the promise of more. Step onto a stage that becomes your kingdom, where gods applaud and the DJ dedicates the bass to you tonight. Time dissolves in this liberating moment, as you prepare for your ultimate dance.
The brigades of hope assemble for the final battle, gathering the nocturnal dance soldiers on the battlefield. The space crawls into your being, the melody elevates you, and your aura expands, while the light paves your dance floor. This is a temple for your faith, where you believe until the break of dawn. "Der letzte Tanz" is your prime, as we rise and chant aloud. "Der letzte Tanz" by ASHES'N'ANDROID is a mesmerizing Synthpop anthem that will ignite your spirit, leaving you craving for more. Let the music guide you as you embark on an unforgettable journey through sound and emotion.
OUT NOW as DOWNLOAD & STREAM 👉 https://bfan.link/letztetanz
Details
The MonStars are back and they mutated… Brace yourself for the ultimate remix album of the year - "MonStars Remixes" by EXTIZE! This is the 4th single of this remix album, it's called "Crystal Lake Rave" and it's a remix made by none less than LAZERPUNK !
"MonStars Remixes" featuring 13 spine-tingling remixes of the original tracks from the "MonStars" concept album, EXTIZE's tribute to your favorite horror and sci-fi movies.
Iconic bands like ZARDONIC, ROTERSAND, PROJECT PITCHFORK, LAZERPUNK, RUINED CONFLICT, OMNIMAR, ASSEMBLAGE 23, ESA, REAPER, DAWN OF ASHES, COMBICHRIST, XOTOX and BLACKBOOK have come together to create a truly unforgettable remix album. Each song has been re-imagined and remixed, taking you on a journey through the most cult horror films of all time. Get ready to dance and to bang your head one more time with the MonStars!
Stream & Download now on 👉 https://bfan.link/crystalpunk
Details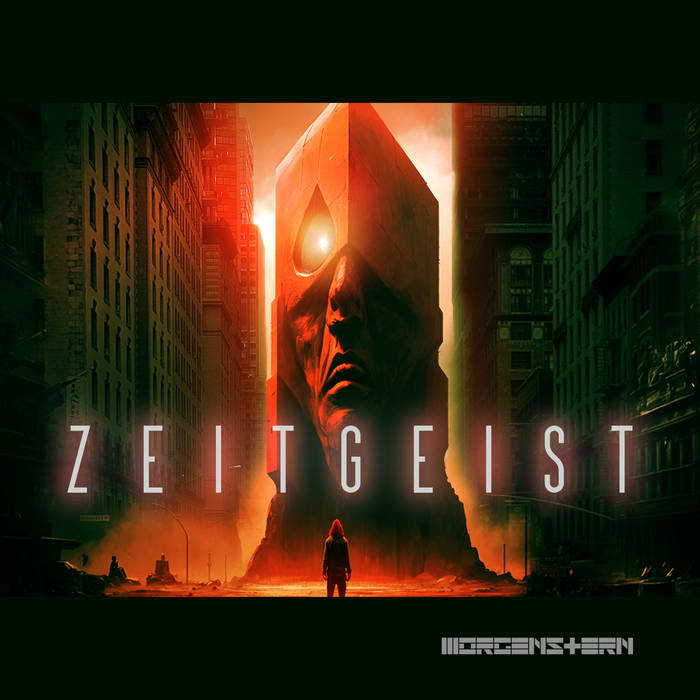 Unleash the power of Neue Deutsche Härte with MORGENSTERN's new single "Zeitgeist"!
Dive into a world of raw intensity, where darkness and resilience collide. Brace yourself for unforgottable melodies, heavy riffs, and powerful vocals that will leave fans of RAMMSTEIN, EISBRECHER and MAERZFELD craving for more. "Zeitgeist" embodies the spirit of our time, where blindness and indifference prevail. Embrace the chilling atmosphere and immerse yourself in MORGENSTERN's relentless journey through emotion.
Get ZEITGEIST now 👉 https://bfan.link/MorGeist
Details
"I Am Electric": The new multi-layered industrial pop song by glamgoth duo DEAD LIGHTS combines a driving industrial rhythm with growling EBM synths and anthemic goth vocals.
Electricity flows through all of us, in every human body, allowing us to move, think and feel. It gives us power and life, but as an element, it can also be chaotic, destructive and deadly.
"I Am Electric" describes all this inner energy, the body electric, becoming amplified beyond control. What would it feel like if a person was reduced to this raw element, just mindless energy, bursting out of a human shell and flowing into everything around them? On the one hand to lose all consciousness, but on the other, to join and become one with all other life, rejuvenating and destroying without thought or reason? This process would involve the death of the self, but in return, would grant a kind of life force that's beyond our comprehension.
In short, the song is a pure power trip about destruction, self-destruction, life and resurrection!
OUT NOW as DOWNLOAD & STREAM 👉 https://bfan.link/electric
Details
Get ready to dive into a captivating world of electrifying sound with YUZNA's latest mini album "All Your Love Ain't Worth A Penny"! This cheeky Electropop Punk band from Italy has truly outdone themselves with this new release. This first single and video will take you in the electrifying mood of the upcoming album! With seven dynamic tracks, YUZNA delivers a fusion of punk rock and electronic beats that will leave you dancing and singing along. The album is a rollercoaster drive, between emotional depth and powerful songs that explores themes of love, loss and addiction. YUZNA's new mini album "All Your Love Ain't Worth A Penny" is an unmissable addition to any music lover's collection. So get ready to be swept away by the electrifying sound of YUZNA and let the music take you on a wild ride.
OUT NOW as DOWNLOAD & STREAM 👉 https://bfan.link/sconf