Latest News
Details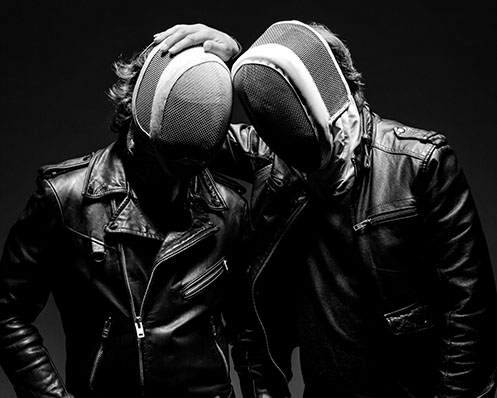 Switzerland's sensational electropop duo, BLACKBOOK, is back with an anthem that will have you moving and reflecting all at once."Everybody is a Nobody" delves into the paradoxical world we live in, where we strive for attention and recognition while hiding behind our facades.
With pulsating beats and mesmerizing melodies, BLACKBOOK invites you to embrace the contradiction of our existence, capturing the raw essence of our pursuit for validation in a society obsessed with appearance. The synthpop duo explores the struggles we face as individuals in a world dominated by illusions. They weave a tale of navigating the treacherous maze of Babylon, where we move along, afraid of the sunshine, and pretend to be free.
"Everybody is a Nobody" is a powerful reminder that amidst the chaos, we are all just individuals striving for significance in a world that often disregards our true selves. So join the movement and embrace the anthem that resonates with the voiceless. BLACKBOOK's "Everybody is a Nobody" will make you dance, ponder, and ultimately celebrate the beauty of being unique in a world where everybody is a nobody.
OUT NOW as DOWNLOAD & STREAM 👉 https://bfan.link/BBnobody
Details
The MonStars are back and they mutated… Brace yourself for the ultimate remix album of the year - "MonStars Remixes" by EXTIZE! This is the 5th single of this remix album, it's called "The Coffin Rock Witch" and it's a remix made by none less than RUINED CONFLICT !
"MonStars Remixes" featuring 13 spine-tingling remixes of the original tracks from the "MonStars" concept album, EXTIZE's tribute to your favorite horror and sci-fi movies.
Iconic bands like ZARDONIC, ROTERSAND, PROJECT PITCHFORK, LAZERPUNK, RUINED CONFLICT, OMNIMAR, ASSEMBLAGE 23, ESA, REAPER, DAWN OF ASHES, COMBICHRIST, XOTOX and BLACKBOOK have come together to create a truly unforgettable remix album. Each song has been re-imagined and remixed, taking you on a journey through the most cult horror films of all time. Get ready to dance and to bang your head one more time with the MonStars!
Stream & Download now on 👉 https://bfan.link/ruinedcoffin
Details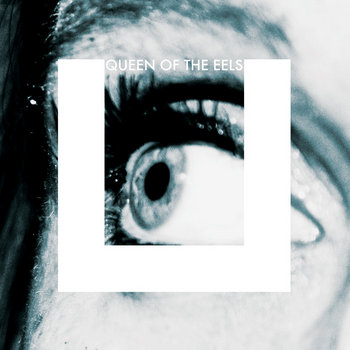 Get ready to dive into a captivating world of electrifying sound with YUZNA's new single "Queen of The Eels taken from their upcoming mini album "All Your Love Ain't Worth A Penny"! This cheeky Electropop Punk band from Italy has truly outdone themselves with this new release. This song will take you in the electrifying mood of the upcoming album! With seven dynamic tracks, YUZNA delivers a fusion of punk rock and electronic beats that will leave you dancing and singing along. The album is a rollercoaster drive, between emotional depth and powerful songs that explores themes of love, loss and addiction. YUZNA's new mini album "All Your Love Ain't Worth A Penny" is an unmissable addition to any music lover's collection. So get ready to be swept away by the electrifying sound of YUZNA and let the music take you on a wild ride.
OUT NOW as DOWNLOAD & STREAM 👉 https://bfan.link/eels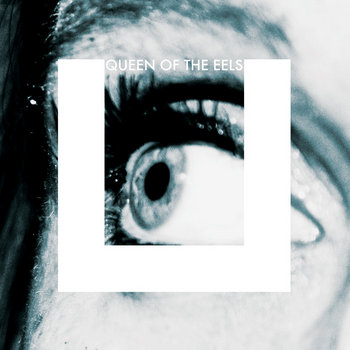 Details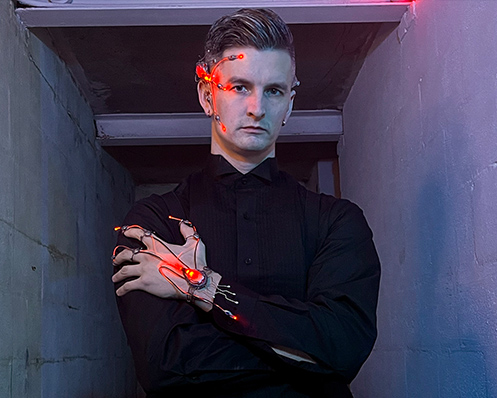 Step into the apocalyptic world of CIRCUIT PREACHER with his latest single, "Silent Observer." This industrial EBM masterpiece will transport you to the year 2222, where the enigmatic CIRCUIT PREACHER leads The Last Church of the Final Days, a clandestine cult hidden in the depths of the American South.
Immerse yourself in the distorted melodies and heavy electronic rhythms that echo through hidden corridors, basements, and secret meeting places. "Silent Observer" delves into the depths of paranoia and self-preservation, inviting you to question the forces that watch over us in the age of advanced technology.
With lyrics that speak of longing, betrayal, and the struggle to maintain one's identity, this single encapsulates the essence of CIRCUIT PREACHER's dark and compelling sound. As the Preacher's voice cries out, "Did you hear me yelling for you? Did you see me reaching for you?" you'll find yourself drawn into a world of uncertainty and relentless tension. Join the Last Church's congregation as they defy the oppressive surveillance of the State's AI-driven SIREN network. In the face of adversity, they gather in secret to worship, finding solace in the music that unites them during these harrowing times.
"Silent Observer" is an anthem for those seeking refuge from the encroaching darkness, a call to break free from the chains of conformity and find your own path amidst the chaos. CIRCUIT PREACHER invites you to become a part of their movement, to embrace the power of their music, and to stand against the oppressive forces that seek to control us all. Let the music guide you through the unknown, and together, let's embark on this sonic journey into a world on the brink. Will you heed the call?
👉 DOWNLOAD & STREAM on https://bfan.link/silentobs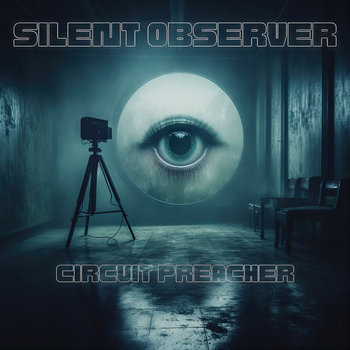 Details
Step into a realm where moon magic weaves its ethereal web and « Tales From Another Life » unfold. This is the mesmerizing debut album by HER OWN WORLD, the bewitching female-fronted industrial metal band hailing from Poland. With ten enchanting tracks that delve into the depths of darkness and introspection, this mystical journey will captivate your senses and leave you spellbound.
Immerse yourself in the haunting melodies of « Jessie », where icy rivers and violet lips beckon you into a world beyond the mundane. Unleash your inner darkness and dance under the moonlight with « My Darkling », as its fangs pierce the veil of reality in the theatre of vain. Feel the weight of deceit and lost trust in « Mistrust », a reflection on the lies that shroud our existence, while « This Fire » ignites an everlasting flame within, guiding your path through blinding lights.
Each track resonates with an otherworldly energy, drawing you deeper into HER OWN WORLD's mystifying realm. This album combines the raw power of industrial metal with the enchantment of moonlit rituals and esoteric storytelling. Prepare to be entranced by the mesmerizing vocals of their captivating frontwoman « Yu » and the haunting melodies that echo through the corridors of your mind. Lose yourself in the enigmatic tapestry of sound and be forever changed by the magic that unfolds within.
Dare to enter HER OWN WORLD, where moon magic meets industrial metal, and let "Tales From Another Life" ignite your soul. Available as download, stream, digipac and collector bundle, this debut album will leave an indelible mark on your musical journey!
OUT NOW as DOWNLOAD, STREAM, COLLECTOR BUNDLE and DIGIPAC 👉 https://bfan.link/tales