Latest News
Details
Friends, we're pleased to present you the first official live video of OMNIMAR!
Enjoy and (re)discover their emotional song "I Wanna Know Now" which is taken from their success-album "Poison".
Details
Details
C ⚡ A R I N A - "Wonderland"
New #baroquepop Single and Music Film OUT NOW ---⇻ https://smarturl.it/WonderCzarina
Galicia, Spain-based American synth and electronic artist CZARINA unveils her latest Pagan-themed Baroque Pop and Electronic Rock Single, Wonderland.A track she proudly dedicates to her new home in Galicia, which she refers to as her "Sacred Wonder," Wonderland celebrates the magic and cosmic mysteries of the Spanish Kingdom's Druid and Pagan history.
Produced in the midst of the COVID19 pandemic, Wonderland is a song about rebirth and realigning one's spirit with the wonders of nature and the cosmos as the world rises once again from "the ashes that once burned." The anthemic track summons human and otherworldly spirits to welcome the dawn of a new age, celebrating life, strength, survival, and dauntless, unwavering faith. Written, arranged, performed, produced and recorded by CZARINA, Wonderland is an eclectic and powerful amalgam of electronic and organic sounds.
The song starts with a huge undercurrent of large bass arpeggios and CZARINA's hallmark topline piano riff that carry on throughout the song, followed by a simulated chamber orchestra consisting of strings, brass horns, wind pipes, taiko and timpanis with the traditional rock drum kit. It features a post-punk and darkwave vocal performance along with a full Gothic choir chants all performed by the artist. Co-producer, mixing and master engineer, Von Hertzog of The Social Club (Reading, PA), provided additional atmospheric sound designs and additional percussion (congas and syncopated hardwares) to enhance the track's dynamic uptempo rhythm. The dynamic arrangements all lead into one giant final crescendo that would leave one breathless, spirited and hopeful. It is the second single from CZARINA's highly-anticipated sophomore full-length record, ARCANA, due Fall 2021.
Details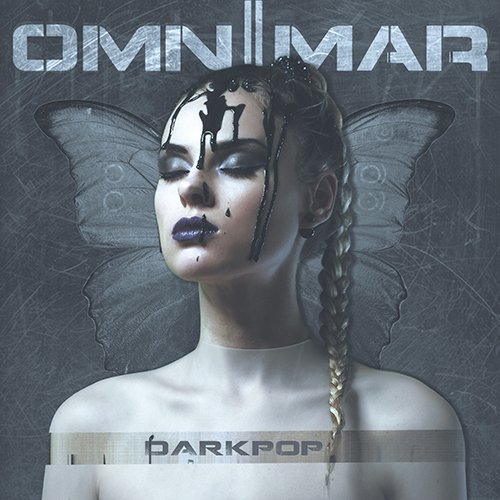 OMNIMAR's new music video "Secret Plan" has been revealed❗
This song is taken from their new charts album DARKPOP.
When dark elegance meets mysticism and numbs all your senses, you can be sure that OMNIMAR created something special again! The new album 'DARKPOP' combines beauty and chaos in a very unique way. The incredible Russian duo ,Maria and Alex, send us on a journey through passion, mystery and desire. Once again they play with heavy contrasts and enchant our minds with their extraordinary music! After the successful release of their singles 'The Road', 'You & I', 'Humans' and 'Red', they are now announcing their new album with 13 tracks in which Dark Pop and Storytelling become one. It doesn't matter if you enjoy songs that remind you of old Grimm fairy tales or like to dive into electric and sensual worlds, OMNIMAR's versatility covers all of it! Because of that they are clearly setting a big milestone in the highly praised genre of 'Dark Pop'!
Get it now as digipak, collector bundle, download or stream:
And enjoy the new music video "Secret Plan" 
Details