Latest News
Details
Get ready to experience the ultimate fusion of metal music and modern dance! The new video from DUST IN MIND is a mind-blowing display of raw energy and creativity that you won't want to miss.
This video showcases the band's signature sound of heavy riffs, pounding drums, and soaring vocals, while also featuring a mesmerizing dance performance that will leave you breathless. The combination of metal music and modern dance creates a unique and captivating visual and audio experience that you won't find anywhere else.
With their high-energy stage presence and powerful sound, DUST IN MIND has quickly become one of the most exciting modern metal bands on the scene today. Their latest video is a testament to their unique talent and creative vision!
Details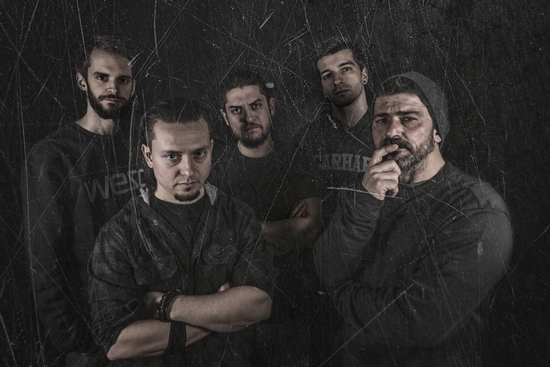 Get ready for an intense and unforgettable listening experience with LOGICAL TERROR's new single "Sold.W.Hudson".
The Italian industrial djentcore band has truly outdone themselves with this release, blending crushing riffs, bone-shattering drums, and piercing vocals to create a sound that is both heavy and emotionally charged. Each track is a journey through the unknown, exploring the darkest corners of the human psyche and leaving you feeling exhilarated and cathartically drained. This single is taken from their upcoming album "Sides of the Unknown", so don't miss out on this essential release from LOGICAL TERROR and bang your head on like never before!
Listen to it now on 👉 https://bfan.link/sold-w-hudson
Details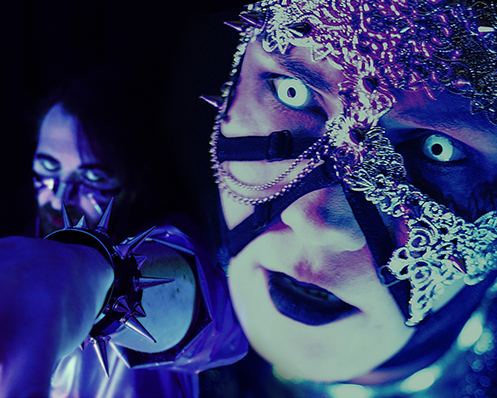 Dear darklings, we are super excited to announce that DEAD LIGHTS joined the darkTunes label family! HELLCOME 🤘
Glamgoth EBM? Industrial Darkwave Dance? Disguised as dark, sleazy electropop, DEAD LIGHTS create their own personal blend of monumental synth bass lines and gritty sounds, elaborate vocal arrangements and brutal, dance-orientated beats. DEAD LIGHTS fuel their dark alternative electronic dance sound with punk energy and catchy lyricism.
❤️ Please check them out on Bandcamp and Spotify
Details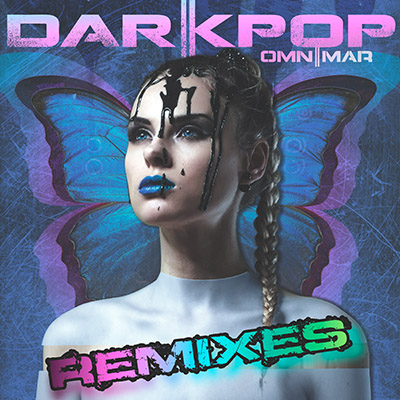 🔥 OMNIMAR - First Snow Day (RROYCE RMX) 🔥
New single taken from the upcoming remix album "DARKPOP REMIXES" (release on May 26th. 2023) OUT NOW!
When dark elegance meets mysticism and numbs all your senses, you can be sure that Omnimar created something special again! The album 'DARKPOP' which was released in 2021 and which got several international chart entries, combines beauty and chaos in a very unique way. All 13 songs of this masterpiece have been now remixed by several alternative scene cult bands. You'll find wonderful remixes made by the synthpop and darkwave icons ROTERSAND, FROZEN PLASMA, ASSEMBLAGE 23, IMPERATIVE REACTION, A LIFE DIVIDED and RROYCE but also pulse driving remixes made by the electro industrial stars EXTIZE, LAZERPUNK, RUINED CONFLICT, ESA, ES23 and more.
Get ready to enter (again) an epic journey full of mysticism and fantasy!
👉 GET THE LIMITED "DARKPOP REMIXES" DIGIPAK on https://darkmerch.com/omnimar
👉 DOWNLOAD on https://omnimar.bandcamp.com
👉 STREAM on https://open.spotify.com/artist/2QzxBZb43cSo7ifPXE4UjO?si=Op4WLGk2Q4iPAqx9K6TSyg
Details
Get ready for a mystical firestorm, MOYRA's new single taken from the debut album « Omen » is here… MOYRA are bringing a fresh breath of air to the Polish melodeath scene. Furious riffs meets growls and clean female vocals!
Themes in their music include the mythical symbolism of Moyras, goddesses who rule over the human experience of both the earthly and divine. These themes are woven into the energetic and powerful music that MOYRA creates, with lyrics that delve into the human experience and the role of nature in our lives.
Don't miss out on the chance to hear Moyra's solid and captivating sound on their debut album « Omen ». Get ready for a powerful and immersive listening experience that will leave you wanting more!
Get the new single as stream and download now on https://bfan.link/MOYRAomen