Latest News
Details
💥CTRL – A fiery ride to your inner sun! 💥
With over 10 million streams, the modern metal band DUST IN MIND from Strasbourg (France) creates a sound world filled with passion, fire and thunder! Their highly anticipated fourth album 'CTRL' is a wholehearted confirmation that the expansion of DUST IN MIND is redoubtable. By channeling their inner fury about the devastating global situation, the band succeeds to unveil a strong and sharp sound which cuts right through your emotions.
An album about courage, surrendering and the intimate process of learning about oneself whilst having to face the overwhelming pressure and torrents of feelings that seem uncontrollable and incomprehensible.
'Lost Control' which has been released before as a single, is a true masterpiece of self-exploration engulfed by electrifying melodies and thunderous rhythms. The journey continues on through pain in which resignation seems like the only option and is portrayed in the most exhilarating way. The waters of solitude start to boil and fuel the fire for 'Break' and 'Empty in which pure aggression turns into art. The band also embraces their French roots in the song 'Synapses' where one verse is delivered in their native language, changing the ambience for a moment and transporting the listener into the world of old Paris.  
With each and every song DUST IN MIND climb higher and higher the ladder of unique composing, rich melodies and dark ambience to showcase their iconic personality and relentless determination as a band. 'CTRL' just like the rest of the bands' records, has been produced by no other than Damien Dausch, making the sound even more accomplished, mature and established.
Let DUST IN MIND take you on a kick ass ride through an emotional rollercoaster!
GET "CTRL" NOW AS LIMITED DIGIPAK, COLLECTOR BUNDLE OR DOWNLOAD:
Details
Dear metalheads, we're proud to present you the new video and single "Black Swan Theory" of AEVUM !
This is the first single of the upcoming album "Glitch" of our metal combo from Italy. If you're into industrial and symphonic metal, you should listen to this banging track which shows the beginning of the evolution of AEVUM's sound. A new era is beginning now...
Get "Black Swan Theory" now:
Details
Friends, after been sold out since 2 years, we've decided to reproduce OMNIMAR's first album "Start" in a very limited digipak edition of 500 units (the first edition was a jewelcase).
So be quick to get your hands on this collector cult album of the queen of darkpop! This 6 sided digipak with 8 pages booklet is exclusively available on our store DarkMerch.
👉 https://www.darkmerch.com/omnimar
Details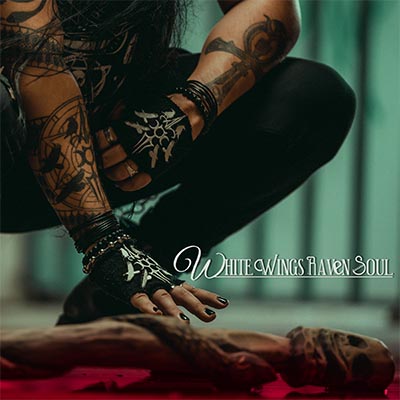 AMORE AD LUNAM - WHITE WINGS RAVEN SOUL
Get ready for an explosion of feelings, mesmerizing deep voices and energy driven guitar riffs!
The new album of the native American goth rocker is OUT NOW!
Get it now on:
Details
AEVUM's new video "Black Honeymoon" is OUT NOW!
And yes, they really did it, it's the naked truth ;-)
This track is taken from their latest album "Multiverse"! Welcome to the Multiverse, where epic Tunes and electronic elements encounter hard Riffs, and where the charming voices of Lucille Nightshade and Hydra are carrying the ears and hearts of their fans from the third to another dimension.
The members of AEVUM from Italy and France have, since their foundation in 2012, developed a musical style that always was bound to their strong influences of Symphonic Metal, yet breaking the bonds of the genre, by thinking outside of the box.
The glorious new album of AEVUM is named "Multiverse" and follows the footsteps of Bands like NIGHTWISH, WITHIN TEMPTATION, EPICA and more. Love and affinity towards symphonic Sounds, lifeblood, imaginativeness and much more has to be mentioned to handle such a task. And yet, the 8 musicians from France and Italy undeterredly follow that path, while they are firing a salvo of 13 powerful tracks consisting of guitar-riffs meeting skincrawling orchestral and electronic elements.
AEVUM are integrating themselves seamlessly into the force of nature of symphonic metal. So, who doesn't miss to listen to "Multiverse", will surely find a lot of enrichments for his personal favourite-list.
Get the album MULTIVERSE as digipak, collector bundle or download  and stream here: