Latest News
Details

🤘 darkTunes Music Group is proud to present you the Castle Party Festival which is the biggest dark independent gothic festival in middle-east Europe (Poland) since 1994. Enjoy the beautiful faces of the 2023 edition of this lovely festival!
🖤 Big up to Amadi Visuals & Marcin Pflanz & Suprahead Studio for helping us to make this video, such as CattaC for the music and Marilyn Rosa & Marcin Rybak PHOTOGRAPHER for the photo, and of course to the castle party crew and all the guests for making this festival so magical!
See you next year 👉 https://www.castleparty.com
Details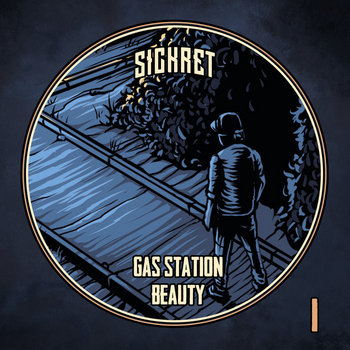 Are you ready for a wild ride through the realms of nu metal? Brace yourself, because SICKRET is about to unleash their explosive new single "Gas Station Beauty" straight into your veins! If you're a fan of the sounds of LIMP BIZKIT, KORN, and LINKIN PARK with a touch of Djent metal on the top, then SICKRET is a band you won't want to miss.
"Gas Station Beauty" is a sonic onslaught that will have your heart pumping to the beat of a shotgun, as if you were a shoplifter on the run. With lyrics that capture the dark and tumultuous nature of love, this song will haunt your mind and leave you craving more. It's a journey into the depths of desire and obsession, where the line between love and addiction becomes blurred.
SICKRET's signature blend of intense riffs, explosive percussion, and raw emotion will ignite your senses, taking you on a rollercoaster of sound and energy. With this new single they deliver a powerhouse performance that will shatter you to the core, sending shivers down your spine and leaving you breathless. Drawing inspiration from their nu metal predecessors, SICKRET infuses their music with a modern edge, creating a captivating and unique sound that sets them apart. They effortlessly combine the heaviness of the genre with infectious melodies and captivating hooks, resulting in an irresistible headbanger's experience!
OUT NOW as DOWNLOAD & STREAM 👉 https://bfan.link/gasbeauty
Details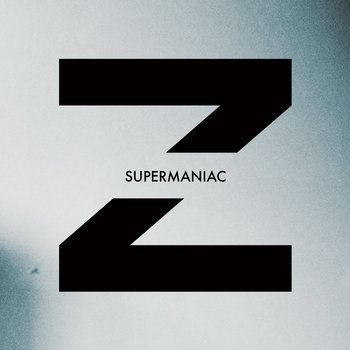 Get ready to dive into a captivating world of electrifying sound with YUZNA's new single "Supermaniac" taken from their upcoming mini album "All Your Love Ain't Worth A Penny"! This cheeky Electropop Punk band from Italy has truly outdone themselves with this new release. This song will take you in the electrifying mood of the upcoming album! With seven dynamic tracks, YUZNA delivers a fusion of punk rock and electronic beats that will leave you dancing and singing along. The album is a rollercoaster drive, between emotional depth and powerful songs that explores themes of love, loss and addiction. YUZNA's new mini album "All Your Love Ain't Worth A Penny" is an unmissable addition to any music lover's collection. So get ready to be swept away by the electrifying sound of YUZNA and let the music take you on a wild ride.
OUT NOW as DOWNLOAD & STREAM 👉 https://bfan.link/supermaniac
Details
The MonStars are back and they mutated… Brace yourself for the ultimate remix album of the year - "MonStars Remixes" by EXTIZE! This is the 6th single of this remix album, it's called "Chucky's Rap" and it's a remix made by none less than OMNIMAR !
"MonStars Remixes" featuring 13 spine-tingling remixes of the original tracks from the "MonStars" concept album, EXTIZE's tribute to your favorite horror and sci-fi movies.
Iconic bands like ZARDONIC, ROTERSAND, PROJECT PITCHFORK, LAZERPUNK, RUINED CONFLICT, OMNIMAR, ASSEMBLAGE 23, ESA, REAPER, DAWN OF ASHES, COMBICHRIST, XOTOX and BLACKBOOK have come together to create a truly unforgettable remix album. Each song has been re-imagined and remixed, taking you on a journey through the most cult horror films of all time. Get ready to dance and to bang your head one more time with the MonStars!
Stream & Download now on 👉 https://bfan.link/chuckymar
Details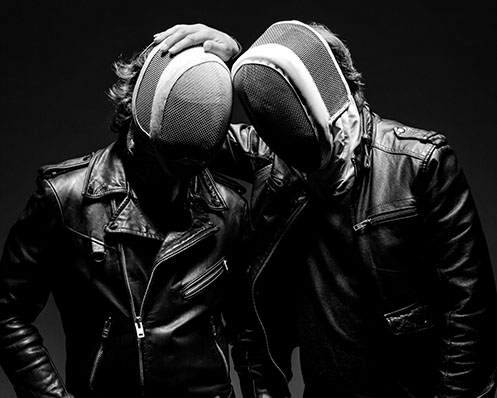 Switzerland's sensational electropop duo, BLACKBOOK, is back with an anthem that will have you moving and reflecting all at once."Everybody is a Nobody" delves into the paradoxical world we live in, where we strive for attention and recognition while hiding behind our facades.
With pulsating beats and mesmerizing melodies, BLACKBOOK invites you to embrace the contradiction of our existence, capturing the raw essence of our pursuit for validation in a society obsessed with appearance. The synthpop duo explores the struggles we face as individuals in a world dominated by illusions. They weave a tale of navigating the treacherous maze of Babylon, where we move along, afraid of the sunshine, and pretend to be free.
"Everybody is a Nobody" is a powerful reminder that amidst the chaos, we are all just individuals striving for significance in a world that often disregards our true selves. So join the movement and embrace the anthem that resonates with the voiceless. BLACKBOOK's "Everybody is a Nobody" will make you dance, ponder, and ultimately celebrate the beauty of being unique in a world where everybody is a nobody.
OUT NOW as DOWNLOAD & STREAM 👉 https://bfan.link/BBnobody