Latest News
Details
Dear industrial & nu metal fans, we're happy to present you the new music video "What" of XORDIA ! This song is taken from their latest album "NEOLUX"
XORDIA - NEOLUX
The neon light revolution is coming. It's the dawn of a new era. Everything you believed in is no longer relevant. Welcome to a nu-metal science fiction story set in a cold and threatening cyberspace environment, which serves as a breeding ground for the energetic anthems of this new album.
End Time Metal, a powerful female voice, groovy Nu-Metal riffs and madhouse industrial synths unite on "Neolux" to an explosive sound cocktail. As in a good book, XORDIA's metalheads make sure that the 12 tracks they recorded never lack the momentum necessary to build up suspense. With "Neolux" they created a futuristically catchy and shrill, but still extremely profound piece of contemporary ar, which sounds as if WILLIAM GIBSON had thrown a few pills and then invented Industrial Metal.
Overall XORDIA present with their first album "Neolux" in 2020 a captivating mix of electronic melodies à la CELLDWELLER and GUNSHIP, groovy guitars in the style of KORN, heavy beats and breakdowns reminiscent of IN THIS MOMENT, and combine these effectively with Alyn's versatile vocals.
When the stroboscope flashes dance like crazy through the neon-soaked night of the modern metropolis, the Swiss celebrate their dystopian dance. And lead the listener equally threatening and thrilling into the depths of the human psyche. At times thoughtful and spherical, at others hard and relentless, they invite you to forget everything for the moment. With "Neolux", the five-piece group definitely turns on a new light in the Metal sky.
Details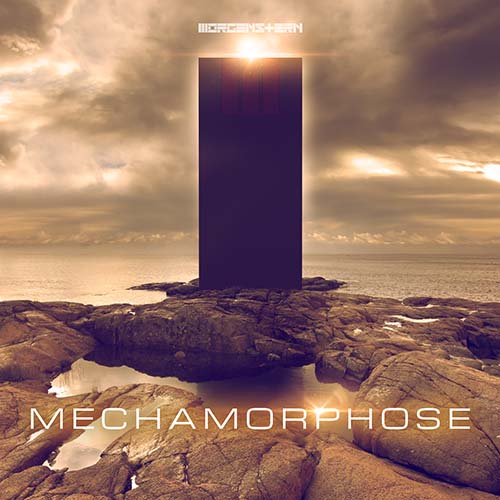 MORGENSTERN - From tribute to original
Just from the land known for its neutrality come five metalheads ready to make a stand... MORGENSTERN are known for an intense, adrenaline-bursting and energy driven live activity as the only Swiss RAMMSTEIN tribute from 2010 to 2017. But that was yesterday...
Finally, in 2021 the mask has fallen, revealing their true face and a solid plan to raise mayhem in their own way. And that plan is called "Mechamorphose": on one side, a metamorphosis from tribute to original, but on the other and darker side, the mechanical becoming of ten massive tracks, that will take the listener through MORGENSTERN's twisted point of view on a world that's twisted on his own.
Preorder MECHAMORPHOSE now 👉 https://smarturl.it/mechamorphose
Details
💥BASSCALATE - BASS BITCH💥
The new BASSCALATE EP & video are OUT NOW!⠀
Dear beats junkies, BASSCALATE ( side project of the SynthAttack frontman) are back with a nasty new EP, and it's gonna be loud... VERY loud... Here is your new daily therapy:
01. Bass Bitch + 02. No Love Song + 03. Feel This Beat + 04. No Love Song (ES23 RMX) + 05. Feel This Beat (BASSZILLA RMX)
Get the "BASS BITCH" EP now on:
Details
💥DARKCELL - PARANORMAL💥
Australia's kings of all things dark and creepy, DARKCELL are gearing up for a huge 2021. The freaks are back with a spooky new single & video, and it's going to be... PARANORMAL!
DARKCELL have risen to become Australia's foremost heavy rock acts. The bands musical output is legendary, releasing four full length albums, an EP and a remix album in last 8 years.
Visually and musically DARKCELL have proven themselves as a world class outfit. Packing stadium level hooks and a loud, abrasive and industrial rock sound, they have been tagged as a 'modern day KISS'.
Their larger than life stage show, party vibes and dance grooves give a fun atmosphere and keep fans coming back for more and have led to the bands touring schedule including events such as, National tours in Australia with MOTIONLESS IN WHITE, WEDNESDAY 13, SEVENDUST, OTEP, ROB ZOMBIE, AVENGED SEVENFOLD, KORN, GREEN DAY, COMBICHRIST, ILL NINO, PAIN and more.
The freaks are back in town, get ready for a new single from another dimension! Get PARANORMAL now on:
Details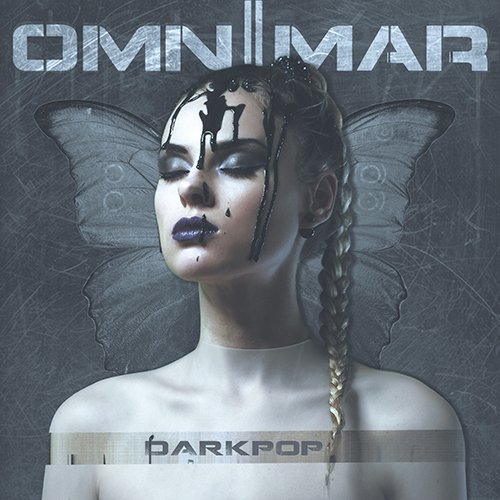 🦋 OMNIMAR - DARKPOP 🦋
When dark elegance meets mysticism and numbs all your senses, you can be sure that OMNIMAR created something special again! The new album 'DARKPOP' combines beauty and chaos in a very unique way. The incredible Russian duo ,Maria and Alex, send us on a journey through passion, mystery and desire. Once again they play with heavy contrasts and enchant our minds with their extraordinary music! After the successful release of their singles 'The Road', 'You & I', 'Humans' and 'Red', they are now announcing their new album with 13 tracks in which Dark Pop and Storytelling become one. It doesn't matter if you enjoy songs that remind you of old Grimm fairy tales or like to dive into electric and sensual worlds, OMNIMAR's versatility covers all of it! Because of that they are clearly setting a big milestone in the highly praised genre of 'Dark Pop'!
The song 'Oxygen' embraces the feeling of longing for someone to share our pain with in a world full of disorder, whereas listening to 'Red' drags us through passion and fire. It's worth remarking the sincerity with which they talk about the importance of music in their song 'Music is my everything', comparing it to a drug and cure at the same time. A rollercoaster of thoughts and emotions, engulfed by rhythmic beats and supernatural melodies in an exceptionally poetic way. The beautiful but gloomy cover puts the theme of the album into perspective. This wonderful dark 'Pop-Synth-ony' is not only gonna be available on all streaming platforms, but will also be sold as an exclusive and limited digipak and collector's box. Prepare yourself for a melancholically emotional world that is awaiting you on February the 12th 2021!
Get it now as digipak, collector bundle, download or stream:
And enjoy the new music video "Feels Like Velvet"