Latest News
Details
Get ready for a mystical firestorm, MOYRA's debut album "OMEN" is here… MOYRA are bringing a fresh breath of air to the Polish melodeath scene. Furious riffs meets growls and clean female vocals!
Themes in their music include the mythical symbolism of Moyras, goddesses who rule over the human experience of both the earthly and divine. These themes are woven into the energetic and powerful music that MOYRA creates, with lyrics that delve into the human experience and the role of nature in our lives.
Don't miss out on the chance to hear Moyra's solid and captivating sound on their debut album "OMEN". Get ready for a powerful and immersive listening experience that will leave you wanting more!
Get the new album as CD, stream and download now on https://bfan.link/MOYRAomen
Details
🔥IT'S BANDCAMP FRIDAY🤘
It's the perfect day to support our artists and us as independent label with making yourself a gift, music!
Bandcamp are supporting the bands (again)! Today, they don't take any fee on the music sales to support the artists and labels. So if you want some music from our bands, and if you want to support them more than usual, go on Bandcamp today 😉
You will find all the discographies of our bands on Bandcamp: Aevum, AGNIS, Amore Ad Lunam, APNOIE, ASHES'N'ANDROID, Basscalate, BASSZILLA, Binary Division, BLACKBOOK, CattaC, CHABTAN, CZARINA, Dance My Darling, Darkcell, DEAD LIGHTS, Dust In Mind, EXTIZE, Fallcie, Fourth Circle, FREAKY MIND, Freak Injection, HER OWN WORLD, LOGICAL TERROR, Morgenstern, Moyra, Ocean Dark, Octo Crura, Omnimar, SICKRET, Smash Hit Combo, SynthAttack, T3RR0R 3RR0R, The Silverblack, TOAL, XORDIA, White Ritual, Antibody, BREED MACHINE, Cernunnos, DJversion666, Suppressor, Tunz Tunz and more!
Details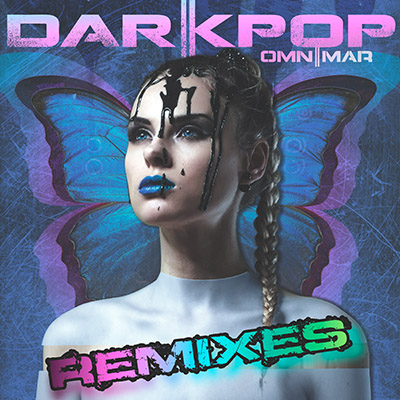 🔥 OMNIMAR - Drama (COLD VIGOR RMX) 🔥
New single taken from the upcoming remix album "DARKPOP REMIXES" (release on May 26th. 2023) OUT NOW!
When dark elegance meets mysticism and numbs all your senses, you can be sure that Omnimar created something special again! The album 'DARKPOP' which was released in 2021 and which got several international chart entries, combines beauty and chaos in a very unique way. All 13 songs of this masterpiece have been now remixed by several alternative scene cult bands. You'll find wonderful remixes made by the synthpop and darkwave icons ROTERSAND, FROZEN PLASMA, ASSEMBLAGE 23, IMPERATIVE REACTION, A LIFE DIVIDED and RROYCE but also pulse driving remixes made by the electro industrial stars EXTIZE, LAZERPUNK, RUINED CONFLICT, ESA, ES23 and more.
Get ready to enter (again) an epic journey full of mysticism and fantasy!
👉 GET THE LIMITED "DARKPOP REMIXES" DIGIPAK on https://darkmerch.com/omnimar
👉 DOWNLOAD on https://omnimar.bandcamp.com
👉 STREAM on https://open.spotify.com/artist/2QzxBZb43cSo7ifPXE4UjO?si=Op4WLGk2Q4iPAqx9K6TSyg
Details
🔥 DARKTUNES BANDS LIVE @ CASTLE PARTY 🔥
We are super proud to announce that darkTunes is partnering with Poland's most famous gothic festival CASTLE PARTY! Our bands HER OWN WORLD and CATTAC are part of the lineup of this year and Raph (label owner) will have a DJ set at the after party. 🖤
We hope to see you all at this wonderful festival with its awesome lineup with Laibach, Therion, Deine Lakaien, The 69 Eyes, Forced To Mode, Suicide Commando, Alien Vampires, Dawn of Ashes, GRENDEL, Girls Under Glass, Aurelio Voltaire, Frank The Baptist and many more! 🤘
Details
Get ready to experience the intense and relentless sound of SYNTHATTACK's latest EP, "No God". The German aggrotech cult band is back and better than ever, delivering a powerful and electrifying 3 tracks release that is sure to get your heart racing and your body moving.
"No God" showcase SYNTHATTACK's signature style of dark and aggressive electronic music, with pounding beats, distorted synths, and harsh vocals that will take you on a journey through the darkest corners of the industrial electro music scene. But that's not all – this EP also includes 2 exclusive remixes from the renowned bands DESASTROES and DEVICE NOIZE, adding even more depth and variety to the already impressive selection.
Whether you're a die-hard fan of aggrotech or simply looking for something new and exciting to add to your playlist, "No God" is a must-listen. With its hard-hitting beats and powerful melodies, it's the perfect soundtrack for those who crave the intense and immersive experience that only SYNTHATTACK can provide.
Listen to this new banger now on https://bfan.link/nogod