Latest News
Details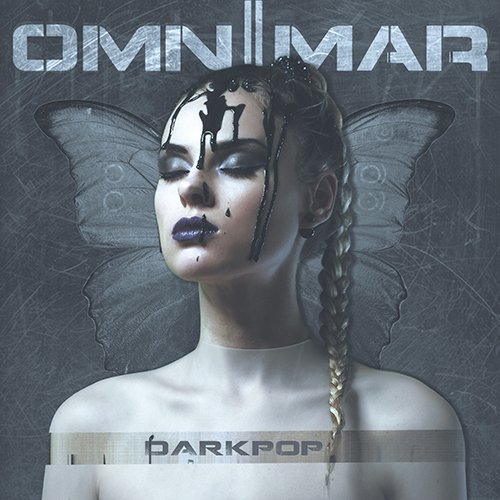 🔥START OF THE PREORDER OF THE NEW OMNIMAR ALBUM "DARKPOP"🔥
When dark elegance meets mysticism and numbs all your senses, you can be sure that OMNIMAR created something special again! The new album 'DARKPOP' combines beauty and chaos in a very unique way. We really proud to announce that we will release this dark jewel on February 12th. 2021! You can now preorder the very limited metal collector box (only 50 units world wide!) such as the CD-Shirt bundle and of course the digipak exclusively on our mailorder DARKMERCH 👉 https://www.darkmerch.com/omnimar
The incredible Russian duo ,Maria and Alex, send us on a journey through passion, mystery and desire. Once again they play with heavy contrasts and enchant our minds with their extraordinary music: 13 tracks in which Dark Pop and Storytelling become one. It doesn't matter if you enjoy songs that remind you of old Grimm fairy tales or like to dive into electric and sensual worlds, OMNIMAR's versatility covers all of it! Because of that they are clearly setting a big milestone in the highly praised genre of 'Dark Pop'! The beautiful but gloomy cover puts the theme of the album into perspective. This wonderful dark 'Pop-Synth-ony' is not only gonna be available on all streaming platforms, but will also be sold as an exclusive and limited digipak and collector's box. Prepare yourself for a melancholically emotional world that is awaiting you on February the 12th 2021!
🦋 The LIMITED METAL COLLECTOR BOX contains the following items:
1x digipak (6-sided) with 10 pages booklet (Limited to 500 units world wide)
1x collector shirt (man or girly) exclusively available in the CD-Shirt bundle or in the metal collector box
1x metal box (strictly limited to 50 units world wide)
1x hand-written lyrics (hand-written by Maria Mar) (you'll get 1 of the song)
2x polaroid photos signed by Maria Mar and Alex Vrt
1x lanyard (strictly limited to 50 units world wide)
1x plasma lighter (strictly limited to 50 units world wide)
1x button (strictly limited to 50 units world wide)
1x sticker (strictly limited to 50 units world wide)
 Get it now exclusively on 👉 https://www.darkmerch.com/omnimar
Details
CATTAC - Bloody Kisses [TYPE O NEGATIVE cover] (Official Video)
"This is not just a coversong. This is a respectful tribute to the "green man" and his band. R.I.P."
This song is taken from the new CATTAC album "Filthy Tendrils":
Hypnotic beats quicken the pulse, dark electro sounds touch the soul's depths and a striking voice gives the command: "Filthy Tendrils" is the new album of CATTAC! For eleven songs, the two felines Helm and Chris lead into eternal darkness and show the world that you have to break the standards of the gothic scene to shine. Stoical electro, industrial and dark pop rhythms heat up the atmosphere! At the same time sound aesthetic synthesiser evoke the famous Nineties' feeling when Dark Wave bands just as COVENANT, SKINNY PUPPY or DEPECHE MODE as well as groups from other genres like TYPE O NEGATIVE or THE SISTERS OF MERCY.
Inspired by the ghosts of those glorious times, the music of CATTAC balances between and beyond any borders and inhibitions. Rocking and electronic at the same time, the musicians touch with intelligent texts, flirt with electro, industrial, dark pop and dark wave, but open the genre beyond the borders. With "Filthy Tendrils" the duo delivers a very personal album. The lyrics are dealing with « Sadness », « Pain » and « farewell », a kind of own therapy.
Sleepless nights beyond time in loneliness and silence or vivid hours in the club: The new album of CATTAC shines as bright and brilliant as its producers and changes cat-like between the moods. It's a good decision to keep eyes and ears wide open in the darkness: Not all cats are grey by night.
Get the album now on:
Details
"Your body will haunt me, A beauty so fragile it will be mine, I just wanna see you break inside, I wanna see you dressed in red..."
Our DarkPop duo from Moscow is back with a new single called RED, and it's one of the most sensual and hot song they ever wrote. OMNIMAR invites you to a journey for all the senses, where musical ability, aspiration and beauty all blend into a symphony that is equally hot and cold, light and dark.
Enjoy the trip, and be ready to melt...
Get the new OMNIMAR single RED now:
Details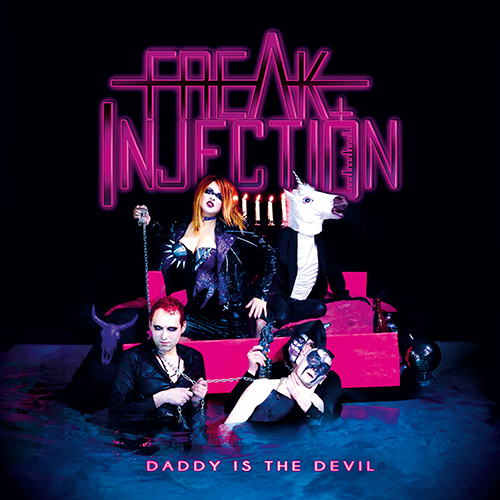 The freaks are back with a new song!
"COLD SONG (KLAUS NOMI Inspiration)"
In the opera King Arthur, the Cold Genius song is an allegory of the power of love unfreezing hearts and souls in the kingdom. Freak Injection takes its inspiration from the music by Henry Purcell (1691) and the version of Klaus Nomi Cold Song.
Details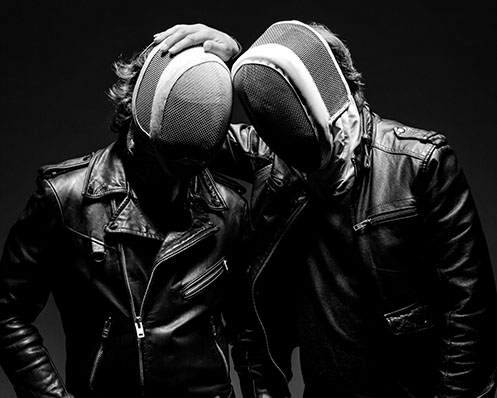 "I don't care for winners, Happy people make me sad, I gravitate towards the sinners... So come all you freaks and losers, Join us"
Our synthwave duo BLACKBOOK from Switzerland is back with a new single & video "Join Us". Enjoy!
If you still don't know BLACKBOOK: One half of the duo is responsible for various radio hits which are still among the most played Swiss songs, as well as the title song of a successful international NETFLIX series.
The other half works as a musician for several of the best-known acts in the Swiss music scene. His history as a songwriter and producer includes numerous chart successes, including several best-selling Swiss singles, a number 1 hit in Luxembourg and several top 50 successes in Germany.
Get the new single now here: