Latest News
Details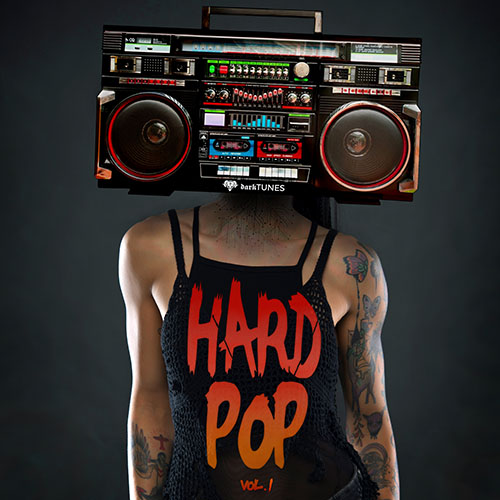 💥 HARD POP, VOl.1 💥
Radio Hits turn Metal & Goth! A compilation of 90s-2010s tunes with a dark twist 🤘 Get it now as limited digipak, stream or download:
'HARD POP' (Vol.1) starts out with the banger 'Seven Nation Army' by THE WHITE STRIPES, with which this incredible collaboration of bands including BLACKBOOK, OMNIMAR, DUST IN MIND, TOAL, EXTIZE, BASSZILLA and many more, take us on a journey through nostalgia up to today's tunes by amazing artists such as the winner of multiple grammys BILLIE EILISH, the one and only LADY GAGA and the timless queen of pop MADONNA such as tones of other world wide stars like KATY PERRY, LMFAO, t.A.T.u, P!NK, CHRISTINA AGUILERA, RIHANNA & CALVIN HARRIS.
The diversity of this album makes sure that there is a song for everyone! Further covers include 'Back to Black' by AMY WINEHOUSE, 'Boulevard of Broken Dreams' by GREEN DAY, and even the pop-punk classic 'Complicated' by AVRIL LAVIGNE! The modern era covers songs such as 'Radioactive' by IMAGINE DRAGONS, 'Blinding Lights' by THE WEEKND, 'Around the World' by DAFT PUNK and 'Rolling in the Deep' by ADELE.
17 Pop Hits reimagined by some of the best bands that the metal and gothic label darkTunes has to offer. All this on one electrifying compilation. A collection of popular and everlasting melodies reinvented in a way you've never heard before.
FORMAT: 6 sided digipak with 16 pages booklet and stickers
LIMITED: only 500 units worldwide!
🔥TRACKLIST🔥
01.  BLACKBOOK - Seven Nation Army (THE WHITE STRIPES cover)
02.  OMNIMAR - E.T. (KATY PERRY cover)
03.  DUST IN MIND - Back to Black (AMY WINEHOUSE cover)
04.  FALLCIE - Rolling in the Deep (ADELE cover)
05.  BASSZILLA - Around the World (DAFT PUNK cover)
06.  EXTIZE - Sexy and I Know It (LMFAO cover)
07.  XORDIA - Bad Guy (BILLIE EILISH cover)
08.  DJVERSION666 - Boulevard of Broken Dreams (GREEN DAY cover)
09.  TOAL - We Found Love (RIHANNA feat. CALVIN HARRIS cover)
10.  ASHES'N'ANDROID - Complicated (AVRIL LAVIGNE cover)
11.  AEVUM - Poker Face (LADY GAGA cover)
12.  AUGER - Blinding Lights (THE WEEKND cover)
13.  AGNIS - Frozen (MADONNA cover)
14.  C Z A R I N A - Radioactive (IMAGINE DRAGONS cover)
15.  FREAK INJECTION - All the Things She Said (t.A.T.u. cover)
16.  THE SILVERBLACK - Try (P!NK cover)
17.  FOURTH CIRCLE - Beautiful (CHRISTINA AGUILERA cover)
Details
💀DARKTUNES E-FEST #2 - METAL EDITION 🤘
🔥15 BANDS - 8 INTERNATIONAL DJs🔥
🎤Free online festival for animals protection & bands support🙏
▶ JULY 31st. 2021 - 🇪🇺18:00 CET (Europe Time) ◀
❓WHERE❓
The festival will be live on the darkTunes Twitch channel only, make sure to subscribe/follow us here:
---------------------------
❓WHY❓
Due to the actual covid19 crisis, it's a very hard time for everybody, for example for the artists who are not able to play live shows or to tour any more… But it's not only hard for bands and the actors of the cultural scene, many other sectors need help like the animal protection sector… Animals shelters are full because too many people decided to abandon their animals (especially in summer) and due to the social distancing, it's very hard for people to adopt these pets… Also, due to the financial crisis, the animal shelters which work with donations only, got less donations than usual and some of them are unfortunately not able to save new animals any more cause they are full and at the end of their resources.
That's why we've decided to use the reach of this festival for a good cause: if you can and if you want, we invite you to make donations via the Tipeeestream link below. The first half of your donation will go to the animal shelter « Tierschutzverein Heidelberg » and the second half will go to the bands you're going to see during this festival.
❤❤❤ DONATIONS ❤❤❤
---------------------------
❓WHAT / PROGRAMM❓
During this festival, you're going to see 15 unreleased live shows and interviews of our darkTunes metal bands. The festival will be presented by the lovely Electrish from Static Realm. After the festival there will be an after party with 8 International metal DJs.
🎹BANDS 🎤
DUST IN MIND + SMASH HIT COMBO + DARKCELL + FALLCIE + FREAK INJECTION + SICKRET + XORDIA + AEVUM + THE SILVERBLACK + CHABTAN + FOURTH CIRCLE + LOGICAL TERROR + DJVERSION666 + CERNUNNOS + MOONLIGHT ASYLUM
🎧 DJs 🎧
Evilyn13 (Canada) + DonLevi (Germany) + Matt Hart (United Kingdom) + Virtual Goth Night (United Kingdom) + Nexor Ianus (Germany) + Graemerz (Ireland) + DJ Unrockbar (Germany) + MD75 (Germany)
🤘PARTNERS🤘
DARKMERCH (you can also support our bands here and buy some merch and CDs) 👉 https://www.darkmerch.com
STATIC REALMS 👉 https://www.staticrealms.com
ELECTRISH 👉 https://www.instagram.com/electrish
HELTER SKELTER EVENTS 👉 http://www.helter-skelter.de
SUPER SCHWARZES MANNHEIM 👉 https://www.facebook.com/SuperSchwarzesMannheim
MEGA METAL MANNHEIM 👉 https://www.facebook.com/MegaMetalMannheim
MS CONNEXION 👉 https://www.msconnexion.de
Details
🔥 CHABTAN - The Kiss of Coatlicue 🐍
The Maya Metal goddess is back!
Friends, we're very proud to announce that we just re-released the debut album of our May Melodeath metalheads CHABTAN from France! Be ready to enter into a mystical world ruled by ancient gods...
Details
🔥OCEAN DARK - HOPE & CHAOS🔥
The new album & video of our northmen rockers!
In July 2019 Olli Helenius, a well known Finnish professional musician and singer songwriter ran into the music of Ghost. The music hit a home run and raised the passion to write hard rock & metal, once again. A decade ago he gained attention in many European countries and the US with his old band L-60°. After 10 years of writing and performing, he felt burned out and "done" with the band. He was signed by Sony Music and has been a successful recording solo artist ever since. Now it was a time for a change! Enjoy the new OCEAN DARK album "Hope & Chaos" such as their new music video "Proclaim"!
Details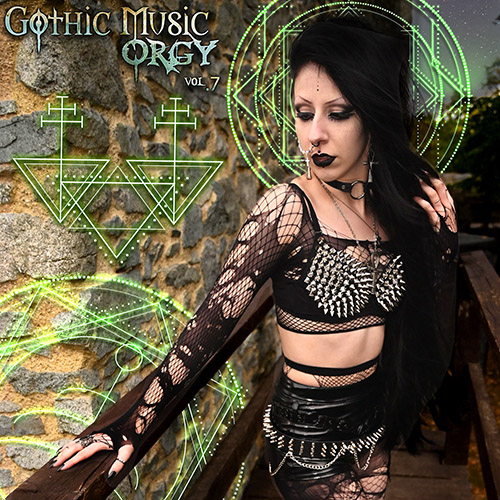 ✯♱ GOTHIC MUSIC ORGY, Vol.7: 66 GOTHIC BANDS, ALL GOTHIC MUSIC STYLES, 1 ORGY ♱✯
👉Get it now: https://smarturl.it/GMO7
The darkest compilation is entering the next round! Once again, the darkness is about to crawl into your speakers, bringing the beauty of dark music of all genres directly to your ears! GOTHIC MUSIC ORGY Vol. 7, that means a fine selection of 66 Tracks of everything that the world of gothic music has to offer: 5 hours of harsh electronic beats, awesome dark rock riffs or melancholy Darkpop, the compilation is packed with the whole repertoire!
🔥Turn the volume up and enjoy the darkest songs of the following bands:
Aevum, Agnis, Alien:Nation, Antilav, Apryl, Ashes'N'Android, Auger, Basscalate, Basszilla, Batávia, Binary Division, Black Angel, Blackbook, Cathedral In Flames, CattaC, Chamaeleon, Controversial, Czarina, Dance My Darling, Darkcell, Dead Inside Effect, Death Party UK, Device Noize, Dust In Mind, Édea, Empyres, Extize, Finita, Form Follows Function, Fourth Circle, Freak Injection, Giant Waves, G.l.o.w., God Destruction, Guardians of Tears, Humans Can't Reboot, Inspira, Johnathan|Christian, La Lune Noire, London Sadness, Matt Hart, Merry Chicklit, Metzger, Michael "Krebs" Haggerty, Molfa, Morgenstern, Ocean Dark, Omnimar, Pro Patria, Scars Are Soulless, Simon Carter (feat. Fabsi), SINthetik Messiah (feat. Cat Hall), Supressor, SynthAttack, T3rr0r 3rr0r, Tétrico Romance, The Designs, The Palace of Tears, The Silverblack, Thrillsville, Toal, Waijdan, Williams, Xordia, Xxot, Zeitgeist Zero