Latest News
Details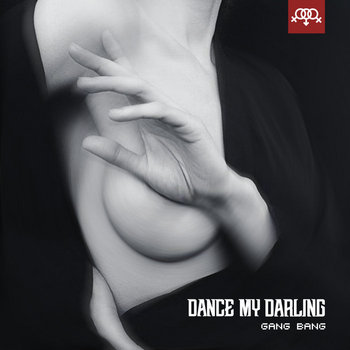 Hey Darklings! The darkwave duo DANCE MY DARLING is back with a sensual new single and video titled "Gang Bang" and it's an absolute must-listen..
But that's not all! We're thrilled to announce that DANCE MY DARLING is currently embarking on their Europe tour! Also, mark your calendars and make sure to catch DANCE MY DARLING live at the Wave-Gotik-Treffen, where their darkwave magic will be unleashed upon an adoring crowd. Trust us, this is an experience you don't want to miss!
Stream and download now on:
Details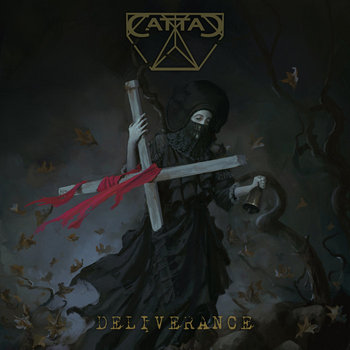 Welcome to the dark and mysterious world of CATTAC, where the music is as powerful as a fierce feline's roar. With their fourth album "Deliverance", the German darkwave, EBM and industrial duo delivers a hauntingly beautiful soundscape that will captivate you like a cat to a ball of yarn. The brooding beats and haunting melodies will leave you mesmerized, while the powerful deep vocals will send shivers down your spine. "Deliverance" is a journey through the shadows, a musical exploration of the darkness that lurks within us all. It's an album that will make you feel alive, while at the same time reminding you of the fragility of life.
So if you're looking for music that will make your heart race and your soul stir, look no further than CATTAC and their fourth album "Deliverance". Don't miss out on this stunning gothic music jewel.
Stream & download "Deliverance" now on https://bfan.link/cattacdeli
PS: CATTAC will be live at the WAVE-GOTIK-TREFFEN (Germany) and at the CASTLE PARTY (Poland) this year!
Details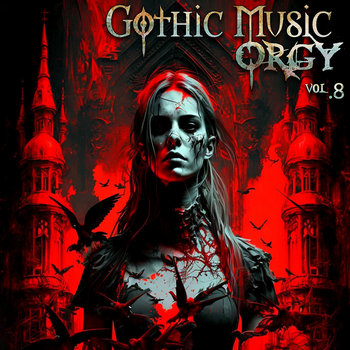 ✯♱ GOTHIC MUSIC ORGY, Vol.8: 66 GOTHIC BANDS, ALL GOTHIC MUSIC STYLES, 1 ORGY ♱✯
👉Get it now: https://bfan.link/GMO8
The darkest compilation is entering the next round! Once again, the darkness is about to crawl into your speakers, bringing the beauty of dark music of all genres directly to your ears! GOTHIC MUSIC ORGY Vol. 8, that means a fine selection of 66 Tracks of everything that the world of gothic music has to offer: 5 hours of harsh electronic beats, awesome dark rock riffs or melancholy Darkpop, the compilation is packed with the whole repertoire!
🔥Turn the volume up and enjoy the darkest songs of the following bands:
Aevum + AGNIS + Amore Ad Lunam + Antibody + Apnoie + Ashen Decay + ASHES'N'ANDROID + BASSCALATE + BASSZILLA + Binary Division + BLACKBOOK + C Z A R I N A + CattaC + Cernunnos + CHENT + Cima Muta + Circuit Preacher + CØLDSTAR + Damaged Reality + Dance my Darling + Dead Lights + Deliverance MX + DEVIL69 + Disorder Faith + DJversion666 + Dunkelsucht + Dust In Mind + EXTIZE + Flores de Tchernobyl + Fourth Circle + Fragments + Frau Fleischer + Freak Injection + Freaky Mind + HER DESPAIR + HER OWN WORLD + Hidden House + Inline Sex Terror + Inverne + Ira Noctis + Liebe In Tiefer Finsternis + Logan Ryuk + Lúcida Fila + MATT HART + MissSuicide + MonoSapien + Moonlight Asylum + Morgenstern + NORMORIA + Ocean Dark + Odinkrsna + OMNIMAR + OneZeroCypher + Palindrones + Raudadler + Scheitan + Subliminal Code + Syn Nine + SynthAttack + The Black Capes + THE ESCAPE + TOAL + Uncarnate + White Ritual+ ИIGH† + :Waijdan: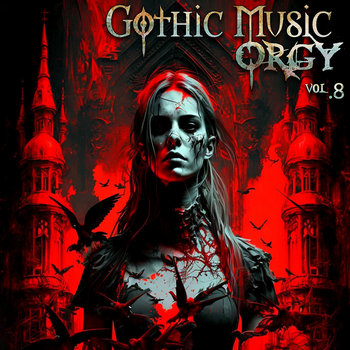 Details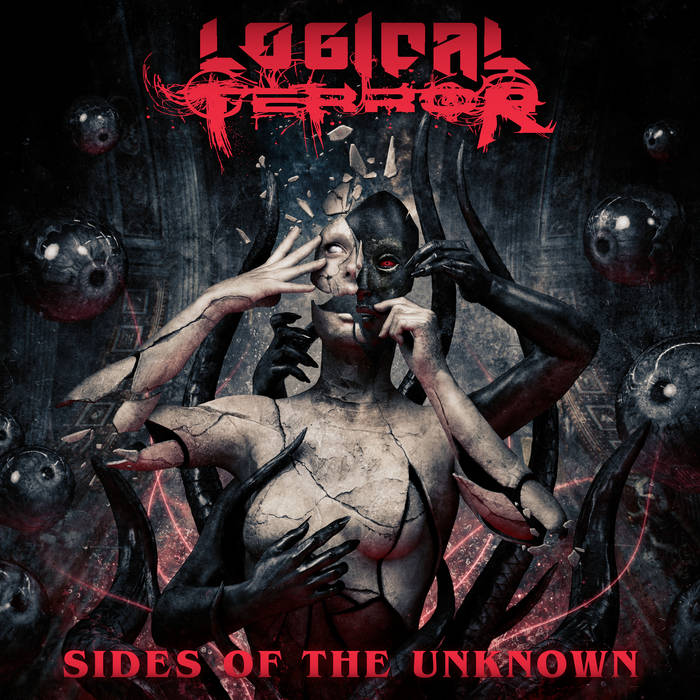 Get ready for an intense and unforgettable listening experience with LOGICAL TERROR's new album, "Sides of the Unknown."
The Italian industrial djentcore band has truly outdone themselves with this release, blending crushing riffs, bone-shattering drums, and piercing vocals to create a sound that is both heavy and emotionally charged. Each track is a journey through the unknown, exploring the darkest corners of the human psyche and leaving you feeling exhilarated and cathartically drained. Don't miss out on this essential release from LOGICAL TERROR and bang your head on like never before!
Listen to it now on 👉 https://bfan.link/SOTU
Details
Get ready to hit the dance floor with SYNTHATTACK's latest release, "Life Is A Hard Bitch (2023 Hardstyle Version)"! This new interpretation of their club hit takes things to the next level with its hard-hitting beats and pounding bass.
The German aggrotech band has reinvented their classic track with a fresh and exciting sound, showcasing their versatility and creativity. This explosive release is a must-have for any hardstyle fan, with its infectious rhythms and catchy hooks sure to keep you moving all night long.
"Life Is A Hard Bitch (2023 Hardstyle Version)" is a testament to SYNTHATTACK's ability to push the boundaries of hard electronic music, and is set to become a dancefloor classic for years to come.
Get it now as download and stream: