---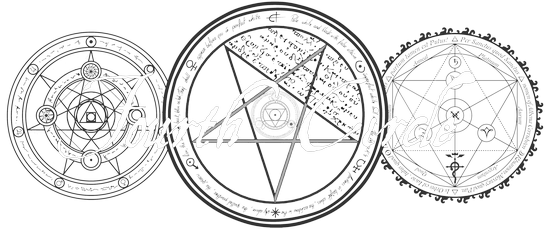 ---
Biography
All good things come in threes? Far from it! Welcome to the FOURTH CIRCLE, where epic Tunes encounter hard Riffs, and where the charming voice of Audrey Adornato is carrying the ears and hearts of their fans from the third to the fourth dimension. The members of FOURTH CIRCLE from the French Hayange have, since their foundation in 2011, developed a musical style that always was bound to their strong influences of Symphonic Metal, yet breaking the bonds of the genre, by thinking outside of the box.
The glorious new album of FOURTH CIRCLE is named "Elements" and therefore is again taking account of the magical number "four". Since where fire, water, air and earth interact a wholly new world of massive orchestral sound is about to emerge. But if you try to reduce the band from France to some numerological games you surely do wrong. It needs more than four qualities to confidently follow the footsteps of Bands like NIGHTWISH, WITHIN TEMPTATION, EPICA and more. Love and affinity towards symphonic Sounds, lifeblood, imaginativeness and much more has to be mentioned to handle such a task. And yet, the five musicians from France undeterredly follow that path, while they are firing a salvo of 13 powerful tracks consisting of guitar-riffs meeting skincrawling orchestral elements.
FOURTH CIRCLE are integrating themselves seamlessly into the force of nature of symphonic metal. So, who doesn't miss to listen to "Elements", will surely find more than four enrichments for his personal favourite-list.
Videography
Music