Latest News
Details
After their amazing debut album "START", the synthpop queen from Russia releases her new remix album "RESTART"! OMNIMAR presents 15 powerful tracks, which are remixes, covers and new versions of the hits of their last album. "RESTART" is a colorful release, it contains a hudge variety of several music genres, from club electro to breakbeat, from atmospheric spheres to piano cover... Many talented artists like EXTIZE, BINARY DIVISION or Cutoff:Sky contributed to this masterpiece. We invite you to (re)discover OMNIMAR from a new side!
You can download it (digital only) and get their whole discography here:
Details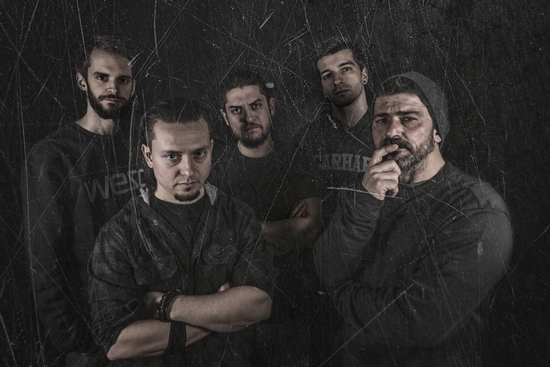 darkTunes is proud to announce our new signing, the modern metal band LOGICAL TERROR from Italy! We will release their new masterpiece "Ashes of Fate" in may 2016!
The project LOGICAL TERROR aims to communicate clear and meaningful messages through various musical and textual forms. All that may seem trivial, hides behind concepts and art forms far more complex than what you can experience at first listen. There is a total detachment between man as we have always known and the current one; there is no more focus on reality . The songs praise the progress of technology, even when adverse effects are reflected on our lives, and convey the awareness that we can no longer recognize ourselves. To describe these feelings the Italian group has chosen rhythmics, nu-metal steps and industrial prevailing fragments. The melodic appeal is superb, electronic inserts multiply the effect of the dynamics, and the two vocalists alternation is cleverly structured.
After an intense and accurate process of songwriting, the band entered studios in 2010 to create their first album titled "Almost Human", with producers Dualized and Eddy Cavazza, aka dysFUNCTION Productions (Fear Factory, Mnemic, Grenouer, Riptide Music, and collaborations with main icons as Logan Mader, Tue Madsen, Dan Korneff and more). Thanks to the excellent feeling reached between the parties, the final mix is a modern and sophisticated mix of metal, with strong industrial / symphonic influences . The final master was assigned to Forward Studios in Rome, edited by Ray Parenti. 
With the upcoming brand new album "Ashes Of Fate", Logical Terror moved on a step forward; The new stuff turns more aggressive and orchestral as weel, with a different approach on vocals too, by Emi and Sic still mixing their different duties. Produced by dysFUNCTION Productions, the album features special guests as Jon Howard of Threat Signal, and Björn "Speed" Strid from Soilwork, the amazing dark artwork design has been handed by Luminokaya (Meshuggah)!
Be ready for a new era of modern metal!
Details
Here it is, the new music video from LOLITA KOMPLEX!
If you like gothic rock and gothic metal, you should watch it! The song "One In A Million" is taken from the actual album "The Greatest Show On Earth".
Get it here:
Details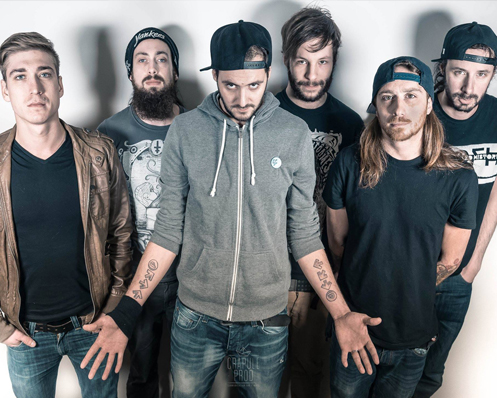 SMASH HIT COMBO is back from Japan with their new Video.
darkTunes Music Group presents BAKA, the new music video from the best Nu Metal/Rapcore formation from France. This song is taken from the actual album PLAYMORE. This new video was recorded last month during their Japan Tour, so be ready of a real SMASH HIT COMBO made in Japan in your face!
By the way, SMASH HIT COMBO will support the legendary band DOG EAT DOG in april in Paris.
PS: you can get their entire discography here:.
Details
We have great news for you, we will release the new remix album RESTART from Omnimar on February 26th! This remix album includes amazing remixes from their debut album "Start" with many talented artists!
You can preorder it (digital only) and get their whole discography here:
Be ready for RESTART:
1. Wrong Direction (Remix by Binary Division)
2. My Little World (Remix by Nosense)
3. You Save Me (Restart Version)
4. Wrong Direction (Remix by AW 3.0)
5. Start (Remix by The Swooladge) 
6. Sadizm (Remix by Psyhound)
7. Tell Me Your Name (Remix by Restiction 9)
8. Be My Friend (Remix by Hiroshi Armor) 
9. Ego Love (Remix by Alpha Omega 22) 
10. Tell My Your Name (Cover by EXTIZE & Ekaterina Filinovа)
11. Fault (Remix by Emotion For Rent)
12. You Save Me (Remix by Sexy Kill Device)
13. Reason (Remix by Cutoff:Sky) 
14. Fault (Remix by Freaky Mind)
15. Start (Club Edit)