Latest News
Details
Dear cowboys, cowgirls and gringos, here is the first preview of the new EXTIZE album REDNECK INDUSTRIAL.
Electro Industrial meets country!!!!
Share it, like it, hate it, but pre-order the limited digipack or the download version here:
Details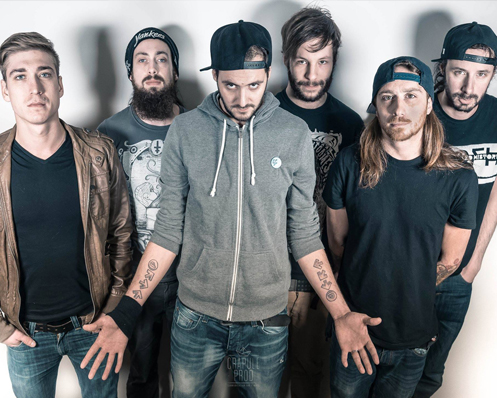 SMASH HIT COMBO presents "Point de rupture", an amazing video clip taken from the album "Loading".
Oscar Wilde said: "Keep love in your heart. A life without it is like a sunless garden when the flowers are dead." We think this great Smash Hit Combo video will show you why...
You can get their complete discography here:
Details

Dear fans of Dark Electro, Industrial music and Cyberpunk music, the master of harsh Endzeit sound is back!
We are proud to present new the new album of Binary Division "Defcon 2" and it's remix CD "Defcon 1"!
Incl. remixes from Aesthetic Perfection, SynthAttack, Ruinizer, Suppressor‬, Blinky Blinky Computerband, Seraphim System, Dj / Vj Psyklon, Madmancircus, Cutoff:Sky, Cold Therapy, Hydrocyanic, BodyHarvest, Simon Carter, Alien Nation, Synapsyche, Antibody, AngstSystem and Restriction 9.
Get it now on:
Details
The new Schwarzer Engel album "Imperium II - Titania" is coming out next month!
Be quick and preorder the ultra limited Vinyl LP + CD, hand numbered and signed edition now!
Preorder it here:
Details
We present you the debut EP of the newcomer System Noire (side project from the keyboarder of Desastroes) from Hanover, Germany!
"On The Other Side" features one of the biggest Futurepop voice of the scene, Henrik Iversen of NamNamBulu!
Last but not least, this great EP includes remixes from ES23, Desastroes, Binary Division and Electronic Frequency!
Get it now on: