Latest News
Details
Be ready for anarchy, be ready for pure evil, be ready for pure rock&roll, be ready for The Driving Dead!
Preorder the new Deus ex Vagina​ EP now (release on February 17th.):
Details
With a steely riff, hypnotic beats and distorted vocals that barely betray earthly origins, V2A​ open the eternal gates to the underworld, and with their new album 'Heretic', ring in the soundtrack to the planet's downfall!
Morbidly threatening visions of abnormal worlds appear before your inner eye as the German/British project ruminates on Valhalla and gradually sets you into a trance. The apocalyptic sound constructions, produced by the two creative heads Kevin Stewart (alias 304) and Ines Lehmann (alias 306), oscillate between EBM and industrial, enriched by dystopian technoid sounds.
'Heretic' comes across as being extremely hard, yet more focused, targeted and cinematic than anything that came before. V2A undergo constant evolution, moving in a maelstrom of innovative energies. With 'Heretic', they will once again conquer the black cyber temples of the Earth's kingdom, leaving them in dust and ashes.
Those who were able to experience V2A on their previous tours, where they supported greats such as suicide commando​, Combichrist​, Funker Vogt​ and NACHTMAHR​, will know what sort of hot steel these ambitious machine builders produce. 'Heretic' is the impressive foundation stone for their future. Mad Max​ would be really proud of them!
Preorder the new V2A album "Heretic" now:
Details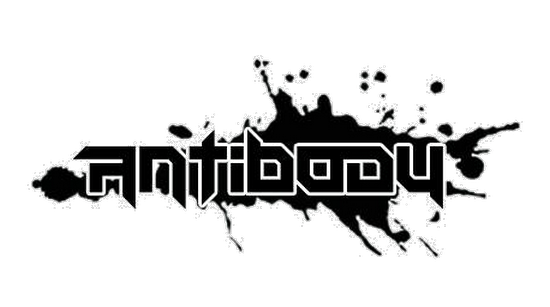 Dear fans of Electro-industrial music, we are pleased to tell you that today is the release day of the new Antibody album!
This dancefloor weapon contains 19 powerful tracks incl. remixes from Binary Division, Studio-X, Forgotten Sunrise, The Gothsicles (official), Cold Therapy, Detuned Destruction and a featuring with SynthAttack!!!
Get it now and play it loud:
Details
Dear metal heads, here is the 4th preview of the upcoming Dust In Mind​ album "Oblivion", which will be released on april 7th. Enjoy!!!!
Preorder it now and get the song "Spreading Disease" as instant gratification:
Details
Moonlight Asylum was born in Argentina in 2008 as an industrial electronic metal project. Fusing different music styles, the band pursued a constant search for an evolving sound. As time goes by, more stuff were added to enrich the experience, strong metal riffs from thrash and black metal, catchy melodies from electro and pop, and even breakdowns from metalcore.
MOONLIGHT ASYLUM already shared stage with DEATHSTARS, THE 69 EYES, EMILIE AUTUMN, NITZER EBB, CRADLE OF FILTH, WITHIN TEMPTATION, THE SISTERS OF MERCY, PARADISE LOST, LACUNA COIL and HIM!
We will release their new album "Death Is Coming" on April 7th. You can preorder it now and get the song "Can't Save You Anymore" as instant gratification track: